[twitter]I like going for a long drive on the weekend. I think it's an Alberta thing. You can go any direction on the compass and find something unique.
In Vancouver, you pretty much went east or waited in a border/ferry line up for hours. Escaping and exploring isnt't as easy on the coast. Here, however, I like exploring small towns, unique shops, and just getting on the road for an hour and cranking the tunes.
The kids like to have a concrete destination and purpose to a day's adventure. A hike to Troll Falls. A drive to a camping spot. That sort of thing.
While I did promise them shakes and fries for lunch – the purpose of our trip was a visit to Black Diamond for lunch at Marv's Classic Soda Shop – I decided to add a little 'kick' to the day's adventure by promising a trip to Hoth.
The Empire Strikes Back is the favorite Star Wars film around our house. Charlie often demands to wear a baseball hat under his fleece hoodie just so he can look like Luke Skywalker with his hat and parka on.
That's the look the boys were rocking when we camped at Dinosaur Provincial Park this summer.
Here's how to add lightsabers to your photos.
So I promised them a trip to Hoth which was really an excuse to go and visit The Big Rock just outside Okotoks. I packed their lightsabers, they put on their Star Wars tshirts, and we headed out for a day trip to the foothills of Alberta.
Charlie was a little too cold to pose for photos, but Zacharie was right into it. I brought along a snowspeeder and Han Solo action figure and we had fun lightsaber battles on the snowy plains.
I wrote this post as part of Simple Things Sunday: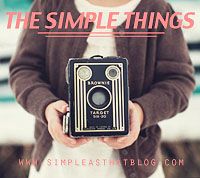 (Visited 24 times, 1 visits today)
Comments
comments